Today was the Victoria Secret fashion show.
1. FIERCE.
2. I'm never disappointed.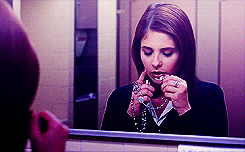 one bad bitch, great movie.
get in my shower and wash my hair please, it feels so good.
beautiful witch crystals, beautiful colors.
blondes with delicate materials and fire,sounds like a party.
if you propose , propose like this.
Bardot is the new shadow.
this never left, it just morphed into something new.
S.O Fashion
xo